Marketa Michaels is today's action girls hot babe that's posing in all kinds of sexy poses for your viewing pleasure. Enjoy this blonde's luscious curves as she poses semi nude with a big sword showing that girls can fight even better with less clothes. Who needs heavy metal body armor, it's overrated anyways. We hope you enjoy this sexy blonde's gallery, as much as we enjoyed capturing her beauty on camera. Anyway, let's not delay and see this cute and sexy blonde flaunting those amazing curves for you on cam just for you to see!
And as her sexy scene starts off, you can see that this fiery blonde's outfit is made completely of leather, making her look even more sexier than she usually does. You get to watch this amazing blonde as she poses around and teases you with her superb body, while also swings around her big sword. So just sit back and watch this sizzling hot woman as she plays around showing off her super sexy body to you. See you soon with another amazing and sexy scene with another cute and sexy babe everyone. We will be waiting for you guys to return right here next time!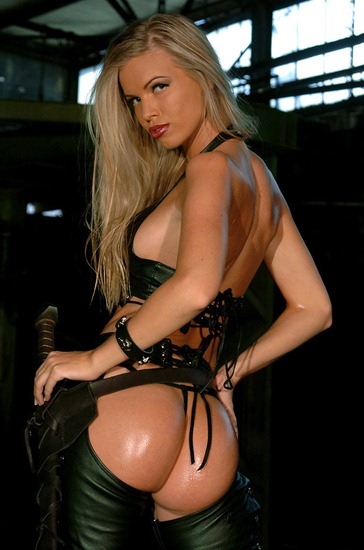 Click here and watch Czech model Marketa Michaels bottom-less!