This Australian beauty is named Kobe Kaige. So actiongirls brings you the hottest Aussie action girl that you can find in today's update. Even though she's a lady, don't be fooled by appearances. This woman served in the military for quite a while before moving to the us and if you piss her off, you can be sure you'll be in for some serious pain. Well one thing's for sure, and that is that miss Kaige here sure shows how to put on a great and sexy show with just her superb and sexy body when she wants to.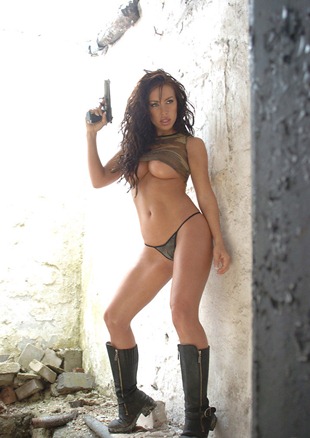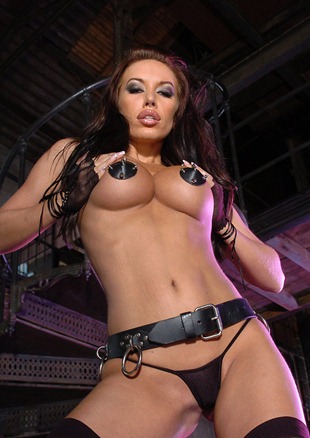 And miss Kaige is super serious about whatever she does. This fine afternoon you get to see this busty beauty as she shows off her big tits on camera after a sharp shooting session and she pulls no stops in revealing her super sexy womanly curves. Watch her play around with her tits for your viewing pleasure guys, and make sure to watch her every image this fine day today. Either way you are if for a superb scene like we said, so have fun with it, and do drop by again next time to see some more sexy and hot ladies!
Check out this kinky australian model posing in sexy leather boots!